Avengers: Age of Ultron has been in theaters for weeks now, but we're not finished digging into the Marvel Cinematic Universe just yet.
This week, we're bringing you special coverage of Marvel's newest movie from the perspective of Aaron, a 10-year-old boy who loves superheroes and has big ideas about why Loki so aggressively pursued the Tesseract in the first Avengers movie, why Scarlet Witch's powers were so freaky in the second Avengers movie, and more. Hear what Aaron has to say as his mother Ariel (@Reli_RHAP) asks him to dive deep into the Marvel world, answering questions with the passion and interest Marvel clearly wants to inspire in its youngest viewers.
Let us know what you think of Aaron's perspective on Avengers in the comments below!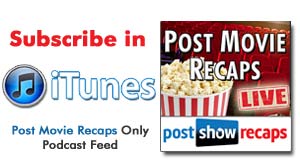 Subscribe to Post Show Recaps