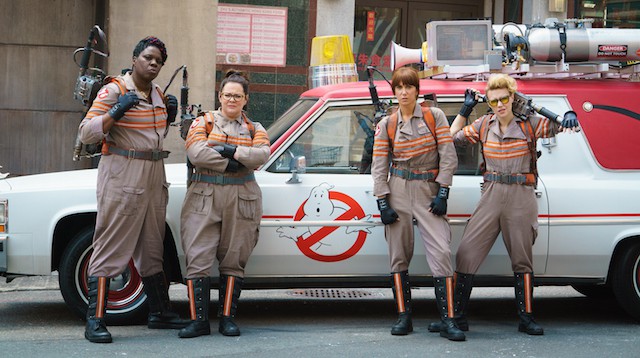 Listen to the Podcast:
Podcast (psr-feed): Download (Duration: 56:43 — 26.0MB)
It's summer movie season, and Post Show Recaps is bringing you coverage of three of the most recent and most notable blockbusters: Star Trek Beyond, Ghostbusters and Jason Bourne.
Here, Josh Wigler (@roundhoward) and Sarah Freeman (@ChannonSarah) discuss Paul Feig's reboot of Ghostbusters, officially called Ghostbusters: Answer the Call. Sarah speaks about her fandom with the Ghostbusters franchise, breaks Josh's heart over her true feelings toward Ghostbusters II, recounts seeing the new movie with her seven-year-old son, and weighs in on why the new lineup of ghost-hunting heroes matters so much at this moment in time.
For more summer movie podcasts, check out the following shows:
** Star Trek Recap with Rob Cesternino
** Jason Bourne Recap with Mike Bloom