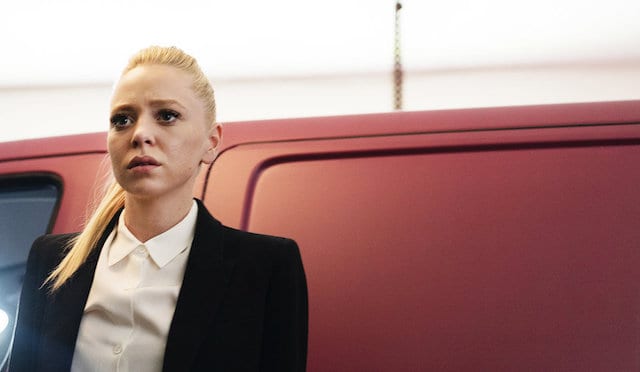 Listen to the Podcast:
Podcast (psr-feed): Download (Duration: 2:31:35 — 69.4MB)
Hello, friend! Welcome to the Mr. Robot podcast on Post Show Recaps. Every week, Josh Wigler (@roundhoward) and Antonio Mazzaro (@acmazzaro) discuss the latest episode of Mr. Robot, covering each and every hour of the USA Network drama's second season.
This week Josh and Antonio settle in for a quick game of Land of Ecodelia. And by quick game, we mean another 2.5 hour podcast, this time delving into the season's penultimate installment… which is technically the first hour of the two-part season finale. Josh and Antonio discuss the latest developments with Angela Moss and her sudden turn down the Lost rabbit hole, Elliot's massive meet-up at the end of the episode, Dominic DiPierro's conversation with Alexa and her potentially hidden past, Darlene and Cisco's still unknown condition, and more.
Josh's THR Interviews for Episode 211:
** Grace Gummer on Playing DDP
** Martin Wallström on Tyrell's Status
Subscribe to
Mr. Robot Post Show Recaps - Podcast Recaps of the USA Series
Or subscribe with your favorite app by using the address below