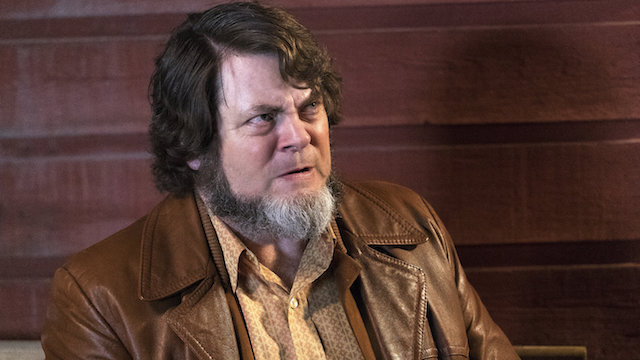 Listen to the Podcast:
Podcast (psr-feed): Download (Duration: 1:23:03 — 38.0MB)
Podcast Recap of Fargo Season 2, Episode 6, "Rhinoceros"
Subscribe: Fargo Podcast in iTunes | Fargo Podcast RSS Feed
We're ready to talk about this week's episode of Fargo until your dying breath. (Sorry about the death penalty snafu there.)
Josh Wigler (@roundhoward) was called back to Kansas City this week but Antonio Mazzaro (@acmazzaro) and Jeremiah Panhorst (@jpanhorst) placed a call to the mothership and beamed down Post Show Recaps' own Mike Bloom (@amikebloomtype) to join them to talk about all the white-hot intensity from this week's showdown-and-Weathers-heavy episode of Fargo. The jackboots are upon us! This podcast is a light on a hill, as the team digs deep into Peggy's human-Pinterest psyche, and goes Karl crazy throughout.
We would love to hear your thoughts on the action this episode and the season, either in the comments below or by hitting us up through our feedback form.