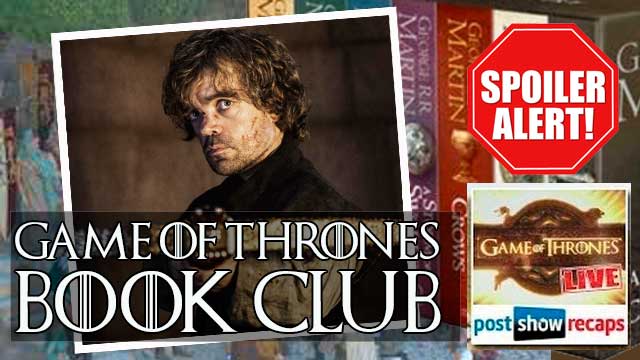 Listen to the Podcast:
Podcast (psr-feed): Download (Duration: 1:06:07 — 30.3MB)
Josh Wigler (@roundhoward) and Terri Schwartz (@terri_schwartz) reunite for another round of the Game of Thrones Book Club! They discuss Josh's recent meeting with George R.R. Martin, some of the changes between the books and the show's upcoming fifth season based on recent photo leaks, and the release of "The World of Ice and Fire" novel.
Do not listen unless you've read the "A Song of Ice and Fire" books!
Submit questions to the Game of Thrones Book Club to Josh and Terri on Twitter or using the feedback form atpostshowrecaps.com/feedback.
Subscribe to Post Show Recaps
[saf]