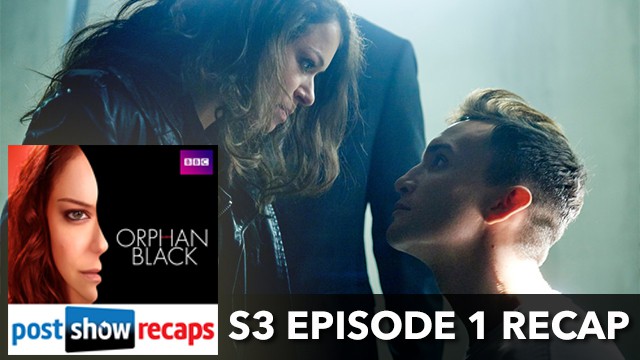 Listen to the Podcast:
Podcast (psr-feed): Download (Duration: 58:11 — 40.0MB)
Jessica Liese (@HaymakerHattie) and Mike Bloom (@AMikeBloomType) sit down to some grilled fox liver and undo a notch in their belts to make room for a recap of the Orphan Black season premiere.
Due to popular demand, Jess and Mike will be returning next week for weekly coverage of Orphan Black! They wanted to thank everyone who have given their feedback after the previous podcast, and they are excited to dive into the drama of clone facial hair.
Subscribe to Post Show Recaps
[saf]