Listen to the Podcast:
Podcast (psr-feed): Download (Duration: 1:32:11 — 42.2MB)
Josh Wigler (@roundhoward) and Antonio Mazzaro (@acmazzaro) are the fleas passing through the tight rope into the upside-down world of Stranger Things, the new Netflix horror series filled with '80s nostalgia, Steven Spielberg and Stephen King references, and much more.
In this podcast, Josh and Antonio preview Stranger Things for anyone who has not yet watched the show, and perhaps have never even heard of it. Then, they launch into a spoiler-filled discussion of the season, picking apart their favorite moments, their favorite characters, and theorizing about a possible second season.
WARNING! SPOILERS BEGIN AT THE 32:00 MARK
Links from the Show:
A Stranger Things Glossary: Every Major Film Reference in the Show, From A–Z
Stranger Things Finale: Duffer Brothers Talk Cliffhangers, Death and Season 2

Eleven and the Party, by Joe Eisma: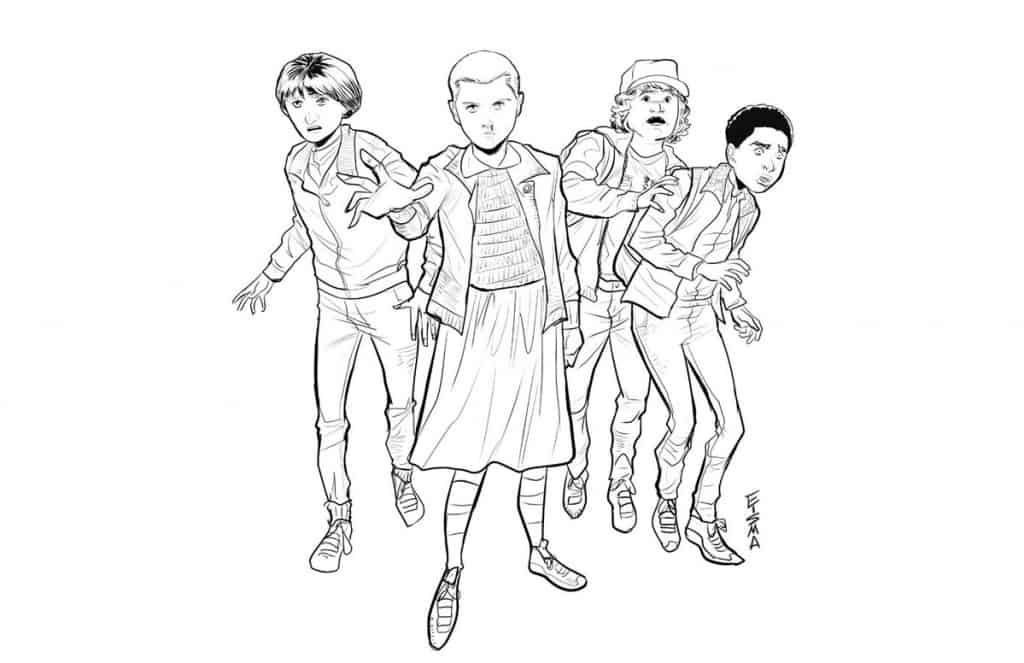 Pour one out for Barb: