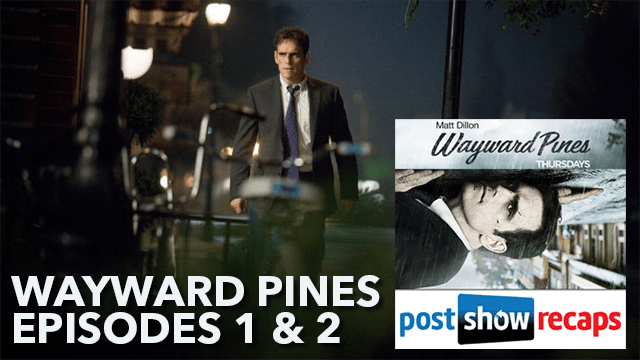 Listen to the Podcast:
Podcast (psr-feed): Download (Duration: 1:01:22 — 42.2MB)
Mike Bloom (@AMikeBloomType) and AJ Mass (@AJMass) woke up in a strange town after a car accident. They received a mysterious phone call from "Marcy" forcefully asking them to podcast about the recently-premiered show Wayward Pines, produced and directed by M. Night Shyamalan and starring Matt Dillon, Juliette Lewis, Melissa Leo, and Terence Howard. With brows furrowed, they agreed. The following is the resulting product.
More coverage of Wayward Pines on Post Show Recaps to come in the near future!
Subscribe to Post Show Recaps
[saf]