Prepare for a podcast that's a little too fast, a little too furious, as the Post Show Recaps team drives through the entire FAST & FURIOUS franchise — all in one shot!
Josh Wigler (@roundhoward) and Mike Bloom (@AMikeBloomType) put on their best Dom Toretto and Brian O'Connor acts (albeit with fewer muscles and muscle cars), as they cruise their way through every single film in the FAST & FURIOUS series, including the newest installment, FURIOUS 7. It's Josh's very first time watching any of the FAST & FURIOUS movies, and with Mike's help, he's racing against the clock to catch up on what he's missed out over the last 15 or so years. Josh and Mike chronicle how Team Toretto evolved from their humble beginnings as car racers and truck-jackers, to their current state as a globe-trotting group of super-spies.
Whether you've never watched a FAST & FURIOUS film in your life, or you've seen them all, this is the race for you. Start your engines and vroom-vroom alongside us as we pay homage to one of the truly great action franchises of our time.
ADDITIONAL READING:
** Read all of Josh's Fast & Furious reviews for DigitalTrends.com
** Fast & Furious 6 Cheat Sheet: A Guide for Franchise Newbies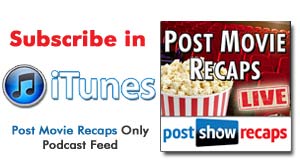 Subscribe to Post Show Recaps