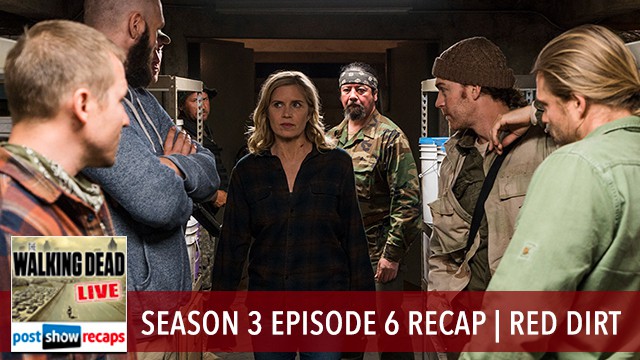 Podcast Recap of Fear the Walking Dead Season 3 Episode 6, "Red Dirt" from July 2nd, 2017.
Listen to the Podcast:
Podcast (psr-feed): Download ()
Rob Cesternino (@robcesternino) and Alex Kidwell (@alexkidwell) gear back up for another recap of AMC's zombie spinoff series 'Fear the Walking Dead' with this week's recap podcast of episode 6 of season 3, "Red Dirt".
Let us know your thoughts in the comment section below or on twitter using the hashtag #PSRecaps.
Subscribe: Walkind Dead Podcast in iTunes | Walking Dead Podcast RSS Feed
Subscribe to
Post Show Recaps: TV Podcasts | Rob Cesternino & Josh Wigler
Or subscribe with your favorite app by using the address below