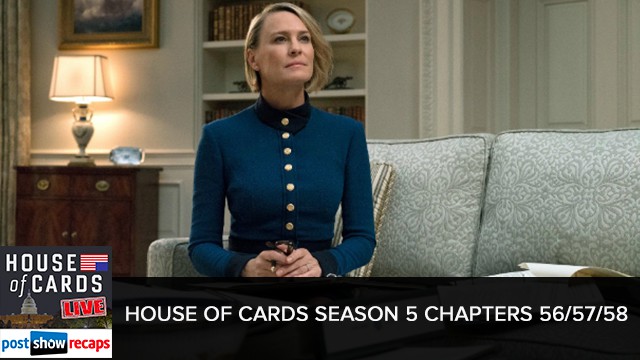 Listen to the Podcast:
Podcast (psr-feed): Download ()
You won't be demanding a recount with this edition of the 'House of Cards' recap podcast! Rob Cesternino & Zach Brooks are back on June 8th, 2017 to recap chapters 56, 57 and 58 all in a row as they continue down the campaign trail.
Get your questions/comments in for each episode by sending them to: [email protected].
Subscribe to
House of Cards LIVE: Post Show Recap of the Netflix Original Series
Or subscribe with your favorite app by using the address below