The final season of JUSTIFIED has started, and it tastes like a warm, sunny day.
Josh Wigler (@roundhoward) and Antonio Mazzaro (@acmazzaro) are here to recap the first episode of the final season of FX's JUSTIFIED, titled "Fate's Right Hand." In the episode, Raylan Givens pursues his case against friend turned foe Boyd Crowder, who is dealing with some new criminal opportunities of his own. Meanwhile, Dewey Crowe hits the picture in a shocking way, while Ava Crowder wrestles with her new relationship with both Boyd and Raylan.
Get your questions in for the next show by hitting up @PostShowRecaps on Twitter, or using the feedback form.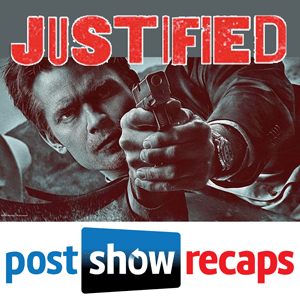 Justified returns with the 6th and final season Jan 20th on FX.[/caption]
Subscribe to Post Show Recaps