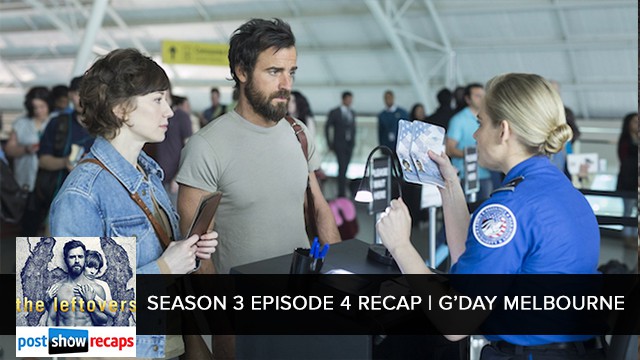 Watch the Show on YouTube | Subscribe to our Youtube Channel
Listen to the Podcast:
Podcast (leftovers): Download (Duration: 1:15:25 — 34.6MB)
G'Day Melbourne! You've discovered this week's podcast recap of The Leftovers. 
Josh Wigler (@roundhoward) and Antonio Mazzaro (@acmazzaro) are here to start a fire in the hotel room of your hearts and minds. Or, 
at the very least they are here make overtly ridiculous statements like that as a means of coping with the nuclear strike to the feels that popped off in this week's episode of The Leftovers.