After hibernating on a diet of creepy robot pizza and Colin Jost's provolone cheese, the SNL podcast is back in the new year! Rich Tackenberg (@richtack), Mike Bloom (@AMikeBloomType), and Genevieve Melville discuss the January episodes of
Saturday
Night Live, hosted by Felicity Jones and Aziz Ansari. The trio give their general thoughts on both episodes before diving into a number of topics, including:
The cold opens from both episodes
Highlights and lowlights
Memorable moments from unmemorable sketches
Cast MVP from each episode
And more! We're always welcome to your feedback as to whether you like the new format, and what topics you would like to add or subtract. There is no substantial plan of podcasts for the future, but at any rate we're happy to be talking SNL once more!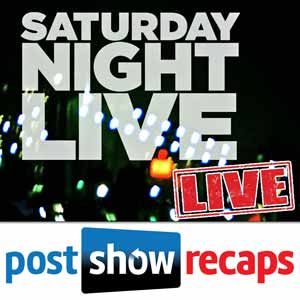 Subscribe to our SNL Recap Podcast[/caption]
Subscribe: SNL Podcast in iTunes  |  SNL Podcast RSS Feed
Subscribe to Post Show Recaps: