Before heading into the 4th season of Seinfeld, Rob Cesternino and Akiva Wienerkur rank the 11 shows that aired on Thursday nights on NBC with Seinfeld and Friends, as well as Akiva's 31 favorite cereals.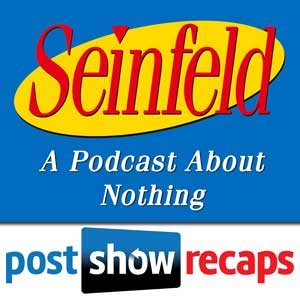 Subscribe to the
Seinfeld
ONLY Podcast on iTunes[/caption]
Subscribe: Seinfeld Podcast in iTunes  |  Seinfeld Podcast RSS Feed
View our archive of Seinfeld Episode Recaps to This Point
Before delving into
Seinfeld
's season four, Rob Cesternino and Akiva Wienerkur devoted this episode to some of Akiva's rankings.  First, the guys go through and rank 11 of the short lived sitcoms that called the
Thursday
time slots surrounding
Friends
and
Seinfeld
home.  And because of overwhelming requests on Twitter, Akiva will give a quick ranking of his 31 favorite cereals.
There were many sitcoms that NBC trotted out for their Must See TV
Thursday
juggernaut.  Though many of these shows brought in over 20 million viewers, most of them saw ratings drop drastically after they were given the opportunity to carry a different night on the schedule.
The shows discussed were:
Madman of the People, airing 16 episodes from 1994-1995.
The Single Guy, airing 43 episodes from 1995-1997.
Caroline in the City, airing 97 episodes from 1995-2000.
Hope and Gloria, airing 35 episodes from 1995-1996
Boston Common, airing 32 episodes from 1996-1997
Suddenly Susan, airing 93 episodes from 1996-2000
The Naked Truth, airing 51 episodes from 1995-1998
Just Shoot Me, airing 149 episodes from 1997-2003
Fired Up, airing 28 episodes from 1997-1998
Union Square, airing 14 episodes from 1997-1998
Veronica's Closet, airing 65 episodes from 1997-2000
Akiva spent the last ten minutes of the podcast giving a rapid fire order of his favorite cereals.  Because he doesn't eat chocolate, some classics like Coco Puffs and Coco Pebbles didn't crack the list.  Lucky Charms isn't kosher, so it won't make the list, though Rob felt that it should make no one's list.  A few notables were Life, Berry Berry Kix, Rice Crispies, Wheaties, Apple Jacks, and Raisin Bran.
There was a fast turnaround to the recap of season four's first episode "The Trip", as it's available now at
postshowrecaps.com
.  Email your suggestions on this and of course send in your questions by emailing
[email protected]
.  Don't forget to subscribe to the podcast by going to 
postshowrecaps.com/seinfeld
ITunes
where you can rate and review the podcast.  Follow them on twitter @robcesternino and @keev26.
Subscribe to Post Show Recaps