Watch the Show on YouTube      –      RSVP for the LIVE Event
Subscribe: SNL Podcast in iTunes  |  SNL Podcast RSS Feed
Recap of former SNL cast member Chris Rock returning to host Saturday Night Live on November 1, 2014 with musical guest Prince
Rob Cesternino and Rich Tackenberg return to discuss the latest episode of Saturday Night Live, hosted by former cast member Chris Rock with musical guest Prince. Both Rob and Rich were looking forward to Rock's return, wondering if he would acknowledge his somewhat underwhelming time as a featured player in the early 1990s when the show was much less racially diverse than it is this season. Instead he made no mention of it, and Rich wonders if he actually cut any mention of his past time on the show on the fly during the monologue, since Rock made a somewhat awkward introduction about how thrilled he was to be back in New York at Studio 8H.
Neither Rob and Rich thought this was a particularly good episode on the whole, however. A running theme for Rich the entire night was liking the concept of a sketch or pre-taped segment, but ultimately being left cold by the execution. Examples of this include the Janelle Dances sketch, the return of "How's He Doing?" and the Good Neighbor short film about a bank robbery. He and Rob were also left utterly confused by some of the sketches, like Leslie Jones and Chris Rock's uncomfortable married couple celebrating an anniversary, which was plagued by more technical difficulties than Rich Tackenberg's internet connection. Rob pointed out that the audience almost seemed to laugh with relief when Jones delivered an actual punchline.
As always, our SNL experts were joined by James Keast, editor of Exclaim Magazine, to talk about the 8 minute medley performed by musical guest Prince. Rob and Rich also discussed whether having one extended music segment before Weekend Update made the rhythm and pacing of the show feel off, and whether it affected the performances in the second half of the show.
The SNL recap podcast will return in two weeks to discuss the episode hosted by Woody Harrelson of "True Detective," with musical guest Kendrick Lamar.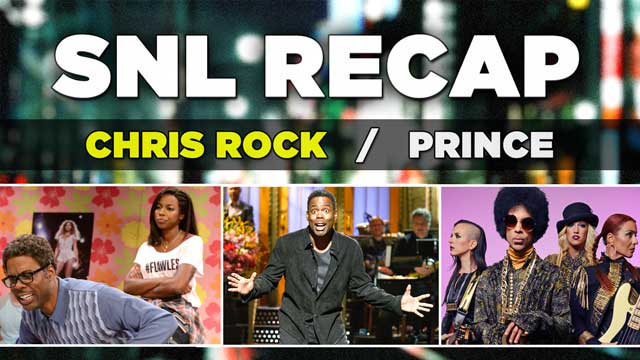 Subscribe to Post Show Recaps: