Currently the video version is not available from Youtube.  As soon as it is viewable, we'll post it here.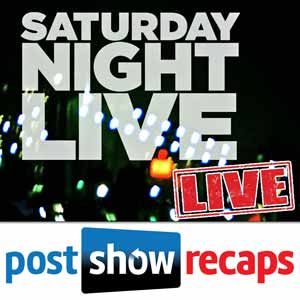 Subscribe to our SNL Recap Podcast[/caption]
Subscribe: SNL Podcast in iTunes  |  SNL Podcast RSS Feed
Recapping Saturday Night Live Season 40, Episode 6 hosted by Woody Harrelson with musical guest Kendrick Lamar on November 15, 2014
Rob Cesternino and Rich Tackenberg (old farts, not young tarts) are back to discuss Saturday Night Live in the usual waaaaaayyyyy…by breaking down the Woody Harrelson hosted SNL with musical guest Kendrick Lamar sketch by sketch. Rob and Rich are largely in agreement that this episode was mostly a hit, even if many of the sketches will prove to be forgettable in the long run. Rich in particular thought that Woody Harrelson was a good host in that while not necessarily funny himself, he was able to have fun on the show while letting the rest of the cast be funny around him.
Rich had a slight bone to pick with the cold open, however, believing that leaning on the "three drinks in" et al. title cards to allow for set changes reflects an older era of SNL that deserves to evolve. He and Rob had more positive things to say about Harrelson's monologue, enjoying the cameos from his "Hunger Games" co-stars and even Jennifer Lawrence's flubbed line and subsequent save.
The guys also praised the "Match'd" sketch, where Rich thought Cecily Strong was the MVP in a very strong sketch all around, and Rob was very amused by the "A New Day" short film about New York's new marijuana laws, particularly Leslie Jones' performance. They also discussed the continuing rough year for the NFL on Saturday Night Live, the various celebrity impressions in the "Old Farts and Young Tarts" sketch, and check in with James Keast from Exclaim Magazine to discuss the performance from Kendrick Lamar.
Subscribe to Post Show Recaps: