SUBMIT YOUR QUESTIONS FOR OUR SUNDAY PODCAST!
Guest Host Mike Bloom joins Rich Tackenberg to review episode 5 of the 41st season of Saturday Night Live hosted by Elizabeth Banks on November 14, 2015.
Post your questions below for Mike and Rich to answer during their LIVE Blab on Sunday, November 15th @4p/7e.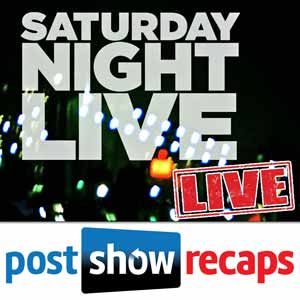 Subscribe to our SNL Recap Podcast[/caption]
Subscribe: SNL Podcast in iTunes  |  SNL Podcast RSS Feed
Subscribe to Post Show Recaps: