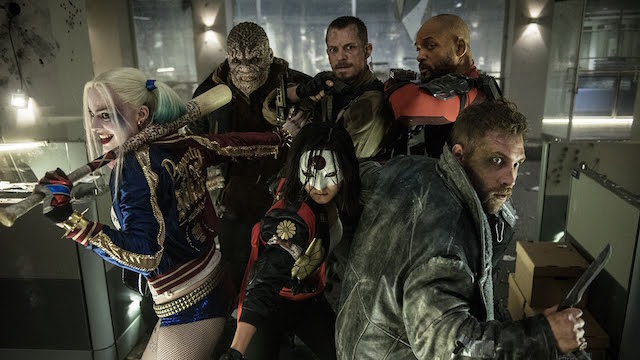 Listen to the Podcast:
Podcast (psr-feed): Download (Duration: 1:58:10 — 54.1MB)
It's summer movie season, and Post Show Recaps is bringing you coverage of several of the most recent and most notable blockbusters: Star Trek Beyond, Ghostbusters, Jason Bourne and now Suicide Squad.
In this podcast, Mike Bloom (@AMikeBloomType), Kevin Mahadeo (@kevmahadeo), and Alex Kidwell (@akidwell) band together to talk about the most recent entry in the DC Extended Universe. After briefing on the origins of the Suicide Squad as a group and their rather-noted pivot in marketing leading up to the film's release, the guys delve into their likes and dislikes of the movie, including the story, characters, performances, and soundtrack. When the proverbial dust has settled, they give their thoughts on the Wonder Woman and Justice League trailers that premiered at Comic Con, as well as what the future of the DC film franchise may hold.
For more summer movie podcasts, check out the following shows:
Subscribe to
Post Show Recaps: TV Podcasts | Rob Cesternino & Josh Wigler
Or subscribe with your favorite app by using the address below